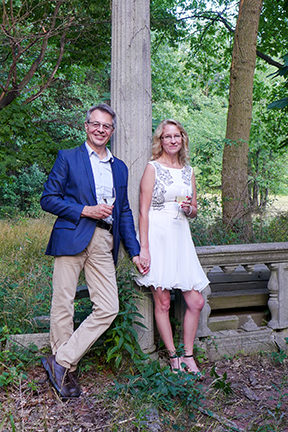 We are professional photographers who shoot for the pure pleasure of doing photography. Whether it is a wedding, commercial location shoot or portrait session in the studio, we are committed to producing outstanding pictures, and can provide these beautiful images at competitive rates. Highly involved, artistic, self motivated, and with the client's satisfaction as the highest priority, we take pride in providing exceptional customer service by partnering with our clients to insure their highest satisfaction.
Our latest update is that we have added drone aerial photography and videography to the services we offer through our sister company Sky Force Drone Aerial Services.  You can find us on Facebook too @skyforcedrone. Whether it is real estate, commercial or construction photography, videography and mapping or maybe a hard to get interior or exterior image, we can handle it.  We are FAA Part 107 certified commercial drone operators and carry full liability insurance
We believe your wedding photography is special and your memories are precious. You should choose a photographer who is dedicated to capturing and preserving your special day for you. Your wedding photographs are not something to tuck away and forget about. They are the images that you and your family will hang on your walls for generations to come. Your album may become an heirloom that is passed down to future generations. When you choose Bernie Andreoli Photography to photograph your wedding you are hiring dedicated artists who understand the importance of your memories. We are passionate about photography and know what it takes to capture those precious moments that makes your love special. Although we cover most events ourselves, we regularly partner with other talented photographic artists who have the same vision and drive to shoot multi-photographer weddings and well as providing photographers for additional event coverage.
We understand that your senior portraits are an important statement of your identity and come at an exciting point in your life. Providing both location and studio sessions allows us to capture this important moment that tells the world who you are. We work with the senior to make the session fun and bring out their personality.
Corporate photography projects for use in marketing brochures, customer catalogues, public relations and web content are one of our specialties. We will provide you with great corporate portrait photography and great product photography. We have the experience and personality to work with a range of people from factory workers to CEO's with little time to spare.
As corporate photographers, we understand the need to communicate what a business leader symbolizes and what the company does. We can provide you with the skills and resources to deliver a finished product on deadline. We will provide you with clean well lit portraits for your corporate collateral and websites. We understand that there are differences in the way a corporate image should be made. For instance, an entertainment company or design firm may want a more stylized look for their corporate headshots / portraits and a law firm or financial institution might want more conservative corporate head shots.
Bernie Andreoli Photography does residential and commercial architectural photography for realtors, real estate developments, construction, hospitality and industrial clients. We also do photography for custom homebuilders, architects, interior designers, and developers; all forms of architecture. Aerial photography of real estate developments, property holdings or any type of location is also available.
Matching the latest in digital technologies and techniques with a creative and easygoing work style, we are well positioned for handling the photographic and production needs of our clients.